PLAYFUL
BACK TO THE OFFICE
The gamification function of your desk sharing software!  Collect points, earn badges and organise your workplace efficiently through play.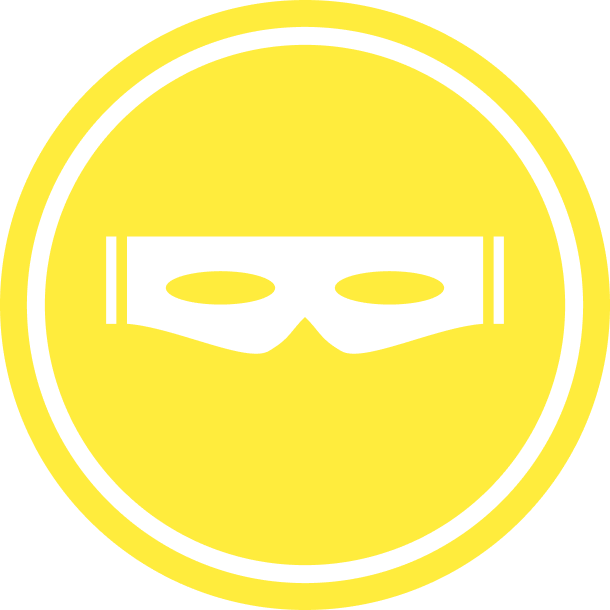 By combining interaction and gamification in the form of playful desk sharing, you can immerse your employees in a unique work experience. OfficeHERO is more than just fun and games – it's a valuable, measurable and memorable approach that is a must have in the modern smart office environment.
WHAT IS ACTUALLY OfficeHERO?
Book your workplace in 3 steps and become an OfficeHERO
2) COLLECT COINS & BADGES
Booking workplaces earns you coins and badges
Use your coins and choose from fantastic prizes
Collect valuable coins and exchange them for great prizes in recognition of your active office use and dedication. This way you can get an award in addition to working.

Take on the exciting competition with your colleagues and find out which of you is the ultimate OfficeHERO by collecting coins together and competing with each other.

Turn each day into an interactive team-building event that strengthens the company by engaging in gamification with your team members and helping you work better together.

Experience table booking in a whole new, fun way – with OfficeHERO, reserving your workspace becomes a fun experience you'll enjoy.

Encourage your employees to return to the office with the OfficeHERO feature by allowing them to collect coins through their presence and activity, earning them attractive rewards. That's why we say, "Don't force your employees back to the office, give them the desire to come back."

Bring the different departments of your company closer together by introducing team competitions with OfficeHERO. By collecting coins together, you encourage sharing and strengthen collaboration. Cross-functional team – better team.

OPTIMIZATION
OF THE BUILDING​

Use the OfficeHERO feature to not only optimize workplace usage, but also encourage sustainable behavior. By collecting coins for sharing resources like conference rooms, everyone contributes to efficient building use.

ENGAGEMENT & SATISFACTION

Increase employee engagement and satisfaction by encouraging them to be more active participants in the office. Allowing them to collect coins for rewards shows their importance to the company and creates a positive work environment.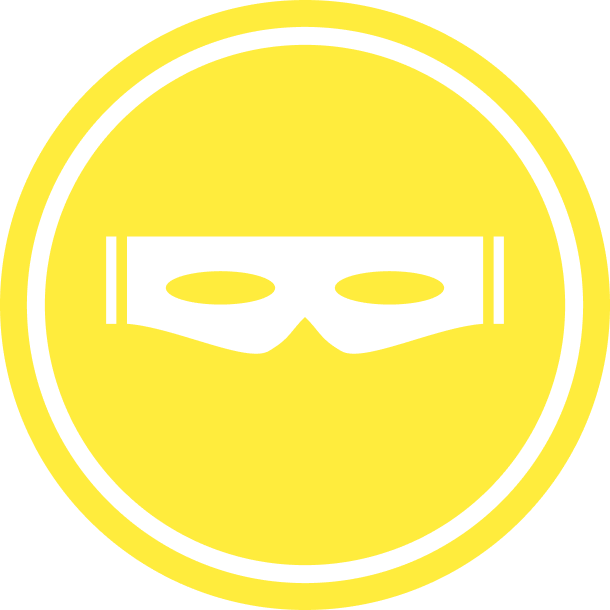 Incl. set-up & onboarding (up to 1000 users)
Wie seid ihr auf die Idee gekommen?

Die Idee entstand, als wir in unserem Unternehmen das Shared-Desk-Konzept einführten und nach innovativen Kommunikationsmaßnahmen suchten. Statt einfach neue Regeln aufzustellen, wollten wir das Konzept auch auf spielerische Weise begleiten.
Warum wollt ihr eure Mitarbeitenden wieder ins Büro bringen?

Obwohl wir mobiles Arbeiten voll und ganz unterstützen, glauben wir auch an den Wert des persönlichen Kontakts im Büro. Die direkte Interaktion fördert Kreativität, Innovation und Teamgeist - Eckpfeiler unserer Unternehmenskultur.
Welches Ergebnis wünscht ihr euch mit der Gamification?

Unser Ziel ist es, den Mitarbeitenden einen nachhaltigen Mehrwert zu bieten. Gamification soll nicht nur das Gemeinschaftsgefühl stärken, sondern natürlich auch einen Belohnungseffekt erzielen.
How did you come up with the idea?

The idea came about when we introduced the shared desk concept in our company and were looking for innovative communication measures. Instead of simply setting up new rules, we also wanted to accompany the concept in a playful way.
Why do you want to bring your employees back to the office?

Although we fully support mobile working, we also believe in the value of face-to-face contact in the office. Face-to-face interaction fosters creativity, innovation and team spirit - cornerstones of our corporate culture.
What outcome would you like to see with gamification?

Our goal is to offer employees sustainable added value. Gamification should not only strengthen the sense of community, but of course also achieve a reward effect.
These customers trust us – from start-ups to large companies. LIZ makes gamification booking easy.
LIZ is a helpful tool for our colleagues to plan their work effectively, both in the offices and in our car parks, and for us to keep a good overview of their occupancy.
LIZ makes everyday work easier, as we also do not have fixed workplaces, you can (theoretically) see directly where a certain colleague is sitting.
LIZ is super! LIZ supports the work in our hybrid set-up very much. It is very well received by us in the team and we are happy about the constant development of the functions.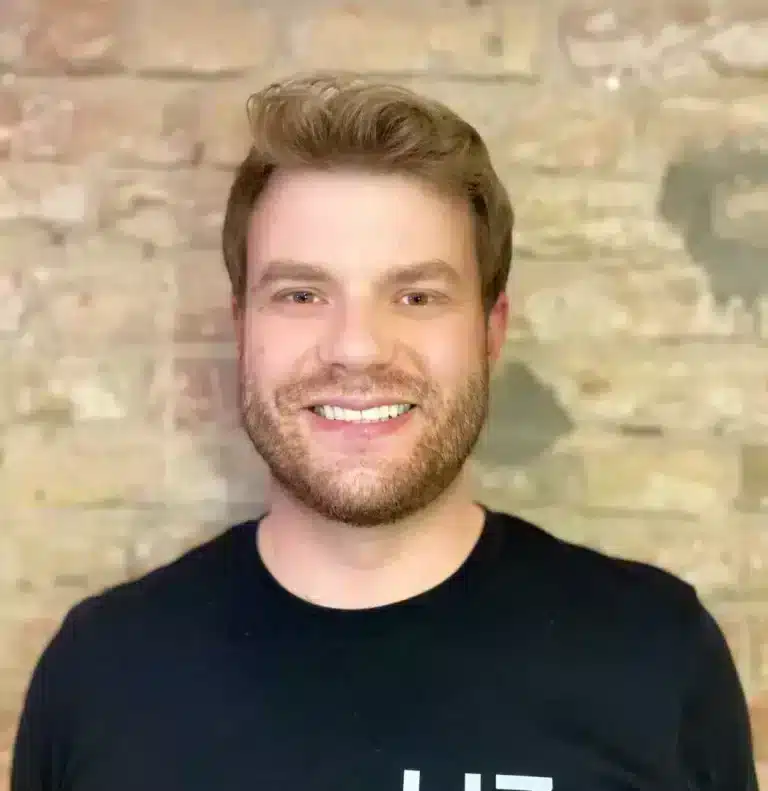 Martin
Chief Sales Officer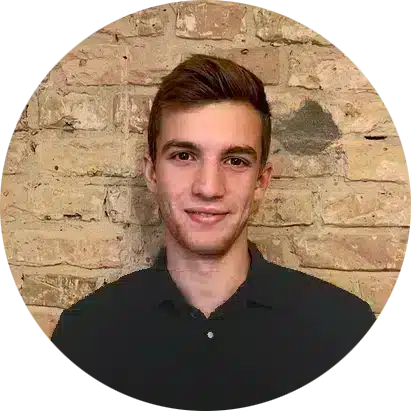 Enis
Sales Development Representative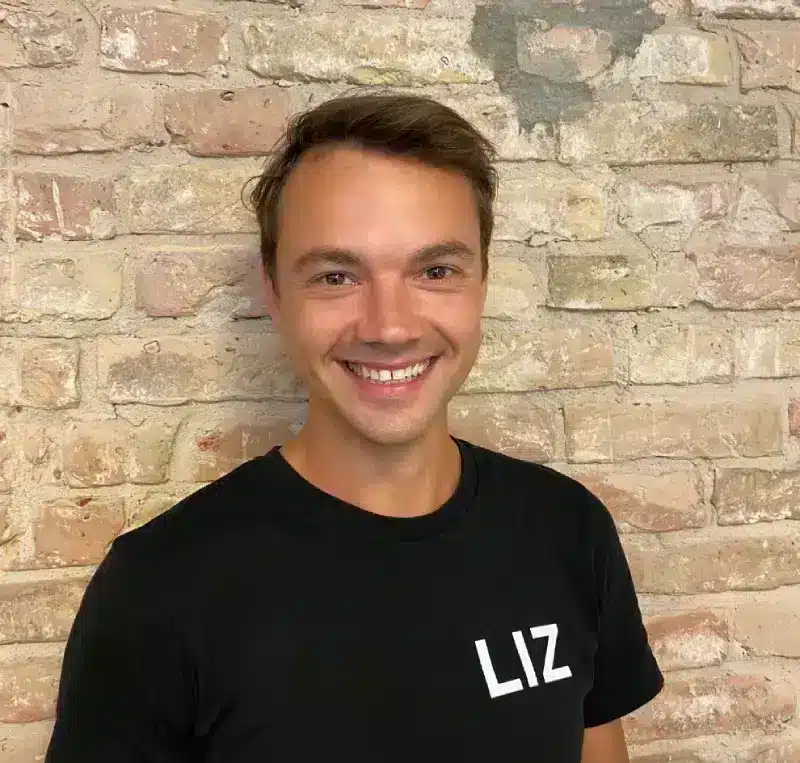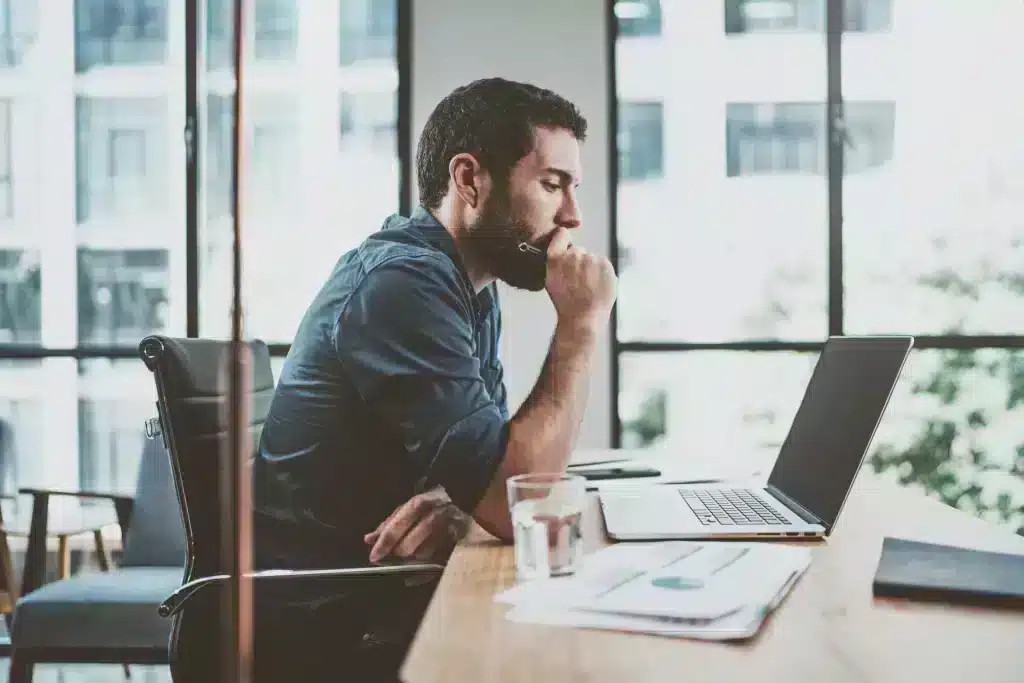 ARE YOU READY TO GO HYBRID?
Join our monthly newsletter for desk booking trailblazers and receive the latest stories, news, and insights directly to your inbox.