SMART OFFICE
INTEGRATIONS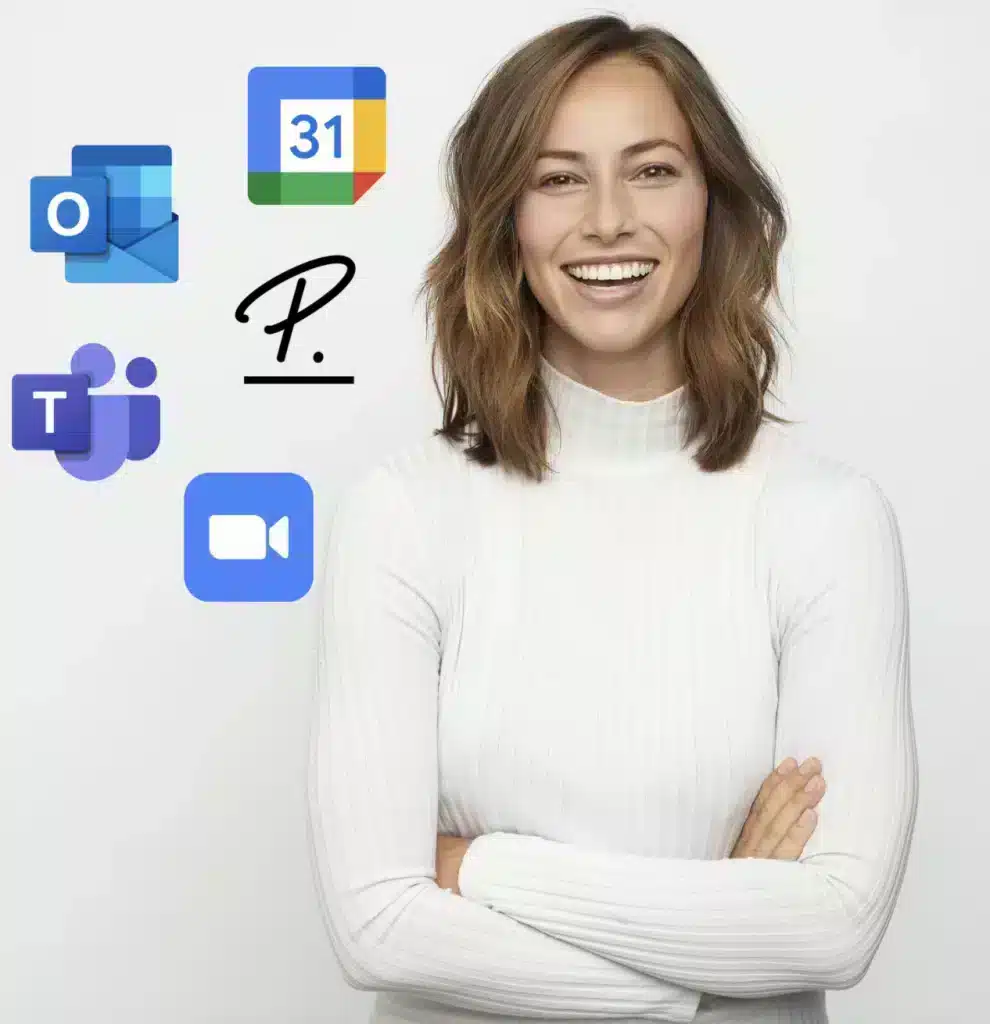 LIZ provides a seamless and smart office solution that enhances your office experience. By integrating a range of tools such as Calendar, MS Teams, Personio, and custom APIs, we empower you to increase efficiency and connectivity in your workplace. With LIZ, your workplace is transformed into a smart and future-proof environment.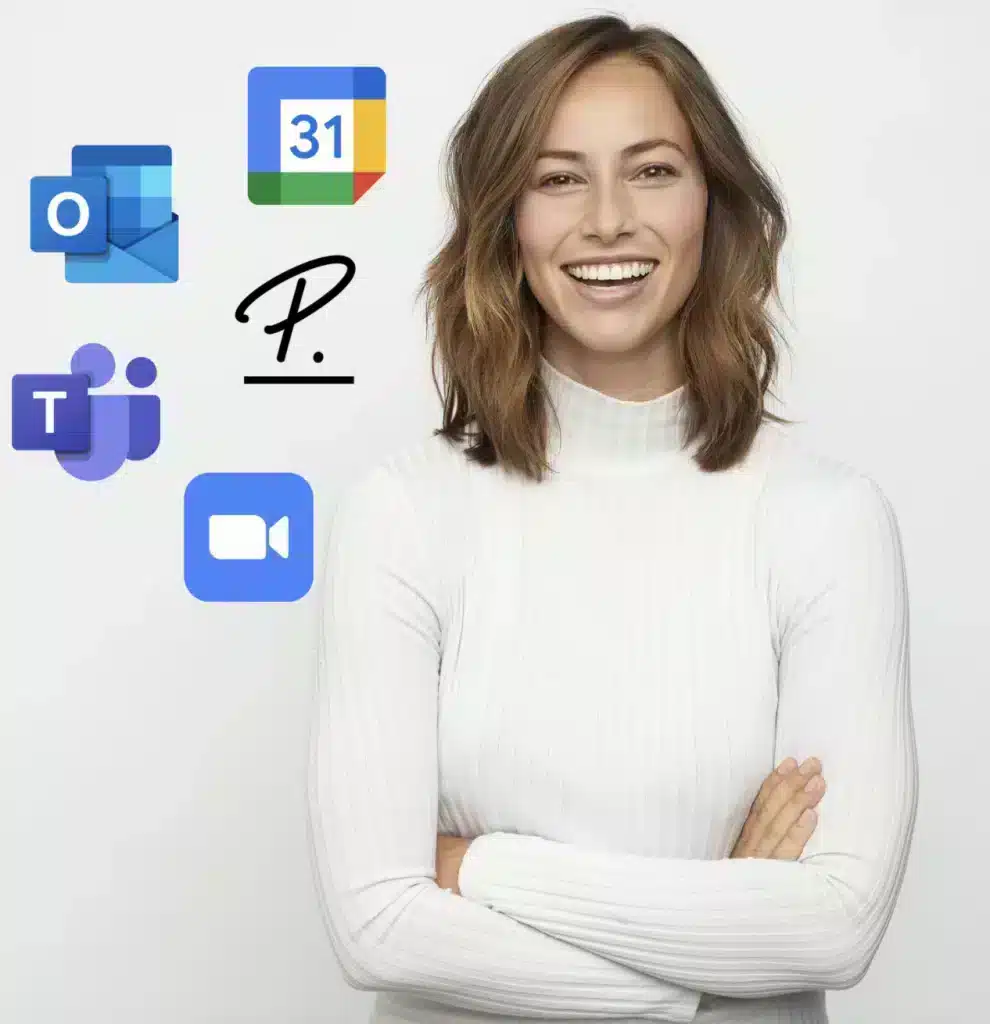 ✓
EASY ON-BOARDING AND OFF-BOARDING
✓
USER-FRIENDLY GROUP MANAGEMENT
SINGLE-SIGN-ON (SSO)
CLICK SIGN-ON FOR EVERYTHING
Thanks to LIZ's integration of SSO, users can now easily and securely access multiple applications and services without having to log in separately each time. This not only simplifies password management but also increases security by reducing password theft and phishing risks.
Thanks to the MS Teams integration, our users can now add the Liz Booker app directly to MS Teams. With this integration, almost all the functions of LIZ Booker are available!
TRY LIZ SMART OFFICE INTEGRATIONS
CALENDAR AND RESOURCES
INTEGRATIONS FOR YOUR PRODUCTIVITY
LIZ's calendar resource integrations eliminate the issue of double booking, making it a thing of the past. With our system, users can book resources with ease and speed, and collaboration becomes more efficient and productive through the seamless integration of room resources and calendars.
WEB CONFERENCE TOOL
NEVER MISS A WEB MEETING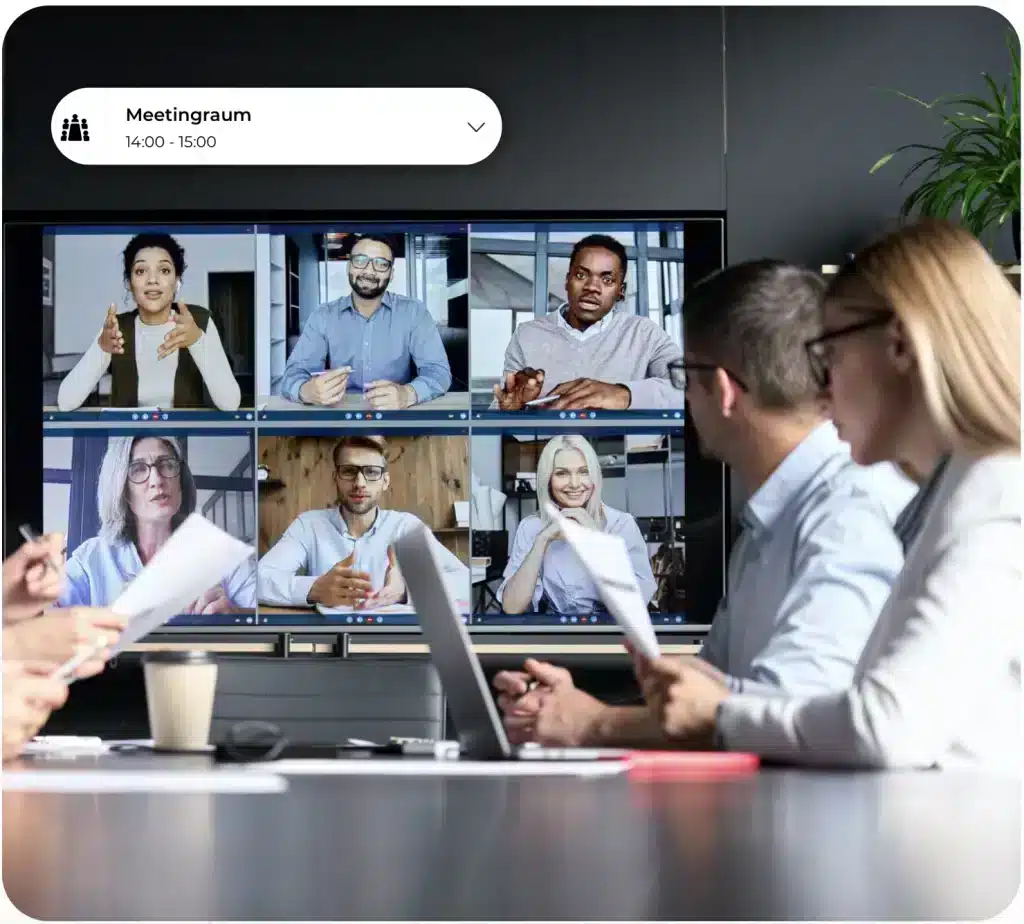 LIZ Booker allows you to create hybrid meetings that combine in-person and online participation via ZOOM or Webex. Our seamless integration with these video conferencing tools ensures that all participants can fully engage in the meeting, whether they are in the meeting room or joining remotely.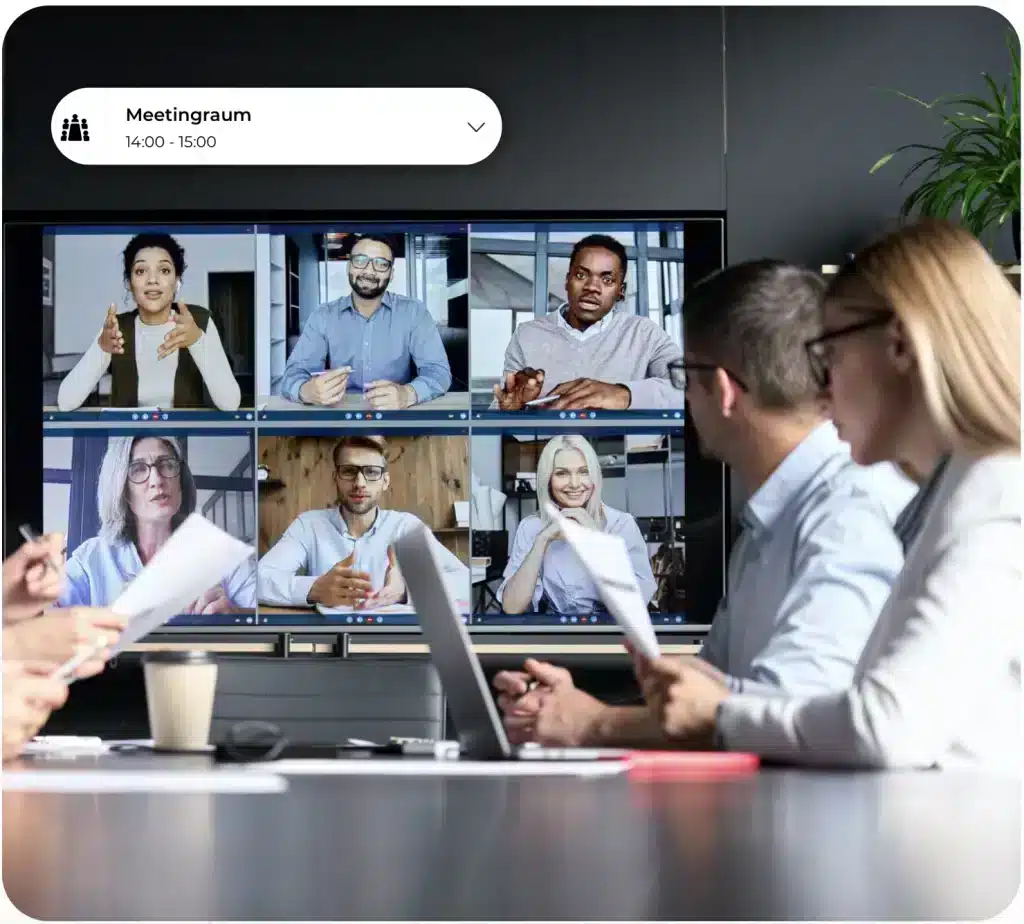 LOGITECH TABLET
CONNECT WITH MOST CALENDARS
LIZ Booker's integration with the Logitech Tablet makes it easy to connect to most calendars and quickly see the availability of meeting rooms in the office. With this seamless integration, you can save time and resources by streamlining the booking process, ensuring that you can work efficiently at all times.
Mit der Anbindung von APIs ermöglicht LIZ die Verwendung von Buchungs- und Sensordaten in verschiedenen Anwendungen und Plattformen. LIZ ermöglicht die nahtlose Integration von Buchungs- und Sensordaten mit anderen Apps, Plattformen, BI-Tools und Intranets, um Ihre Daten auf eine umfassende und effiziente Weise zu teilen. 
Are you looking for a way to optimise your office space usage? Are your meeting rooms constantly booked but underutilised? With LIZ's flexible office sensor solution, you can easily monitor how your office space is being utilised. Our sensors include a release function that automatically frees up resources if they are booked but not used, ensuring that your meeting rooms and other spaces are used effectively. With minimal effort, you can optimise your office space and increase productivity.
LIZ is a helpful tool for our colleagues to plan their work effectively, both in the offices and in our car parks, and for us to keep a good overview of their occupancy.
LIZ makes everyday work easier, as we also do not have fixed workplaces, you can (theoretically) see directly where a certain colleague is sitting.
LIZ is super! LIZ supports the work in our hybrid set-up very much. It is very well received by us in the team and we are happy about the constant development of the functions.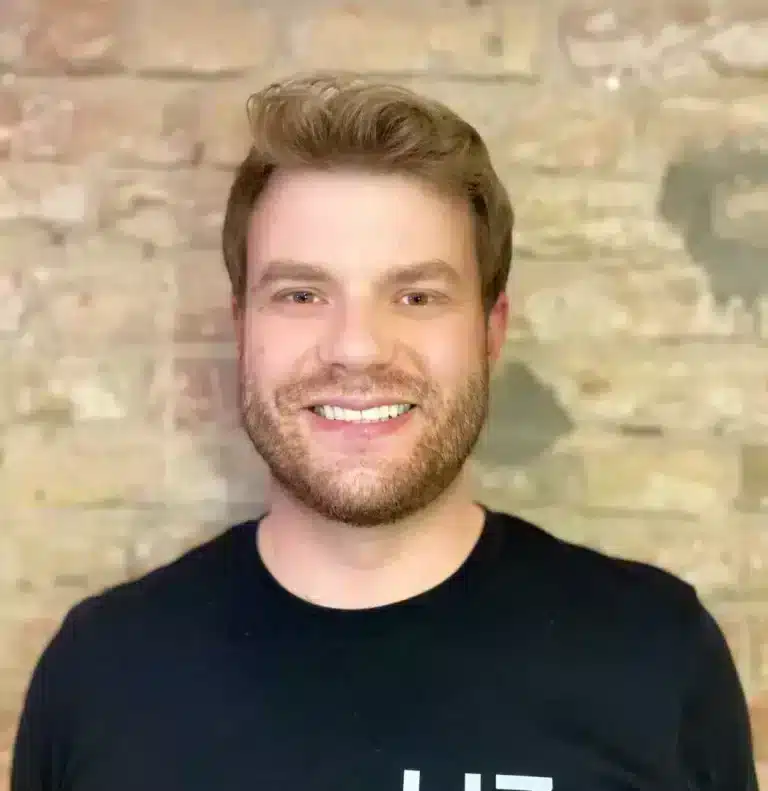 Martin
Chief Sales Officer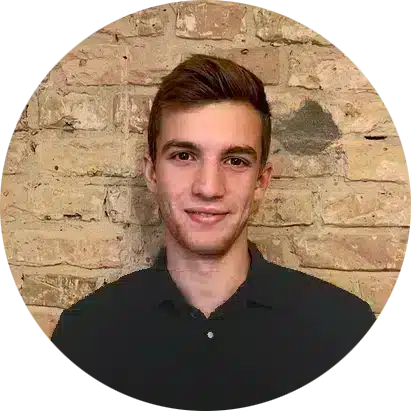 Enis
Sales Development Representative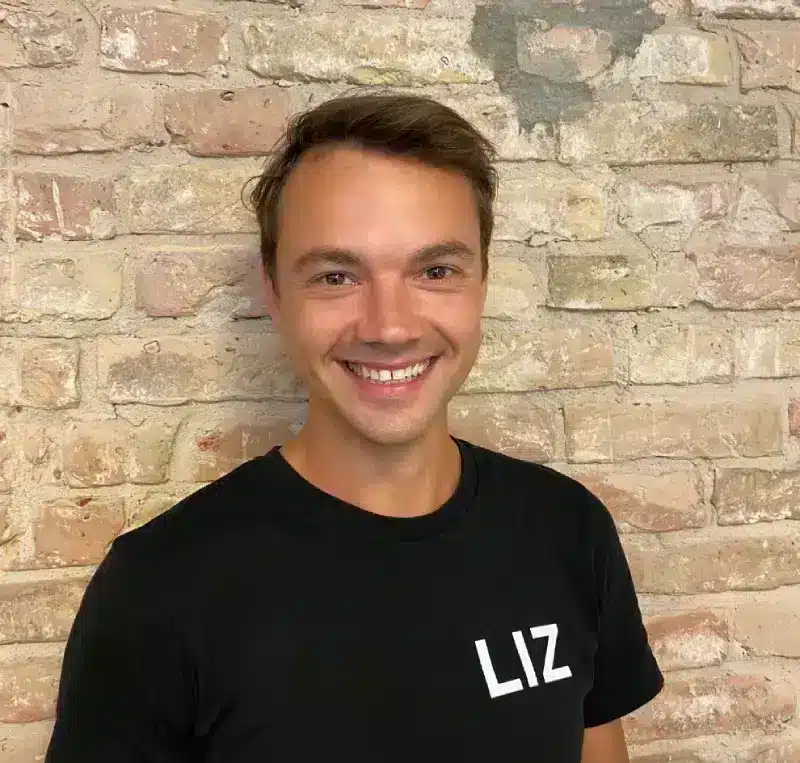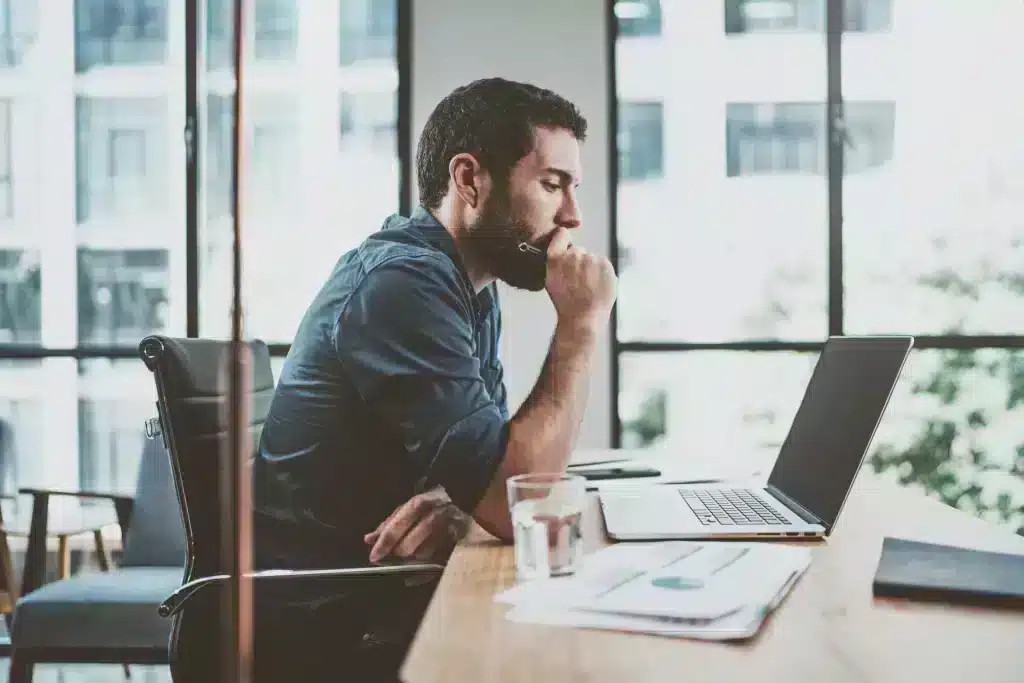 ARE YOU READY TO GO HYBRID?
Join our monthly newsletter for smart office trailblazers and receive the latest stories, news, and insights directly to your inbox.